Our Services
Dr. Michael Beck and his team use the latest technology to create and maintain beautiful and healthy smiles. We are pleased to offer our patients the following services in a friendly and comfortable environment. For your comfort, we use quieter quicker electric handpieces and offer nitrous oxide. Call our office if you have any questions.
Dental Implants - including both surgical placement and restoration

Cosmetic Dentistry

Bleaching - KöR Extreme Deep Teeth Whitening

Crown and bridge

Silver and tooth colored fillings

Sealants

Periodontal treatment - regular cleanings and conservative perio

Extractions and other surgical procedures

Nitrous oxide

Crowns & Bridges
Dr. Michael Beck provides excellent restorative dental care. If your teeth are damaged or decayed, crowns may be constructed to restore them back to their original form. If you have missing teeth, a bridge may be utilized. These restorations are cemented onto the teeth and are referred to as "fixed" dentistry as opposed to a restoration of missing teeth with a removable appliance or partial denture.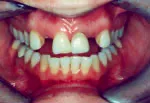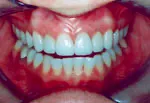 Veneers
If you teeth are chipped, broken, or discolored, porcelain veneers are a great way to change the color and shape of your teeth. A porcelain veneer is a covering over the tooth that gives natural color and bridges small gaps. Veneers can be a great alternative to braces for slight orthodontic problems and provide a beautiful smile in a short amount of time.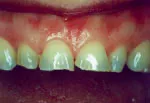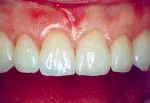 Bleaching - Teeth Whitening
Tray-bleaching:

Hands down, one of the most reliable ways to get a truly bright smile is through tray bleaching. This is because YOU are the one in control. You get to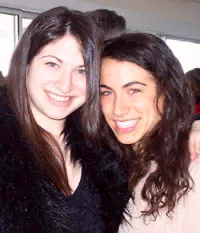 decide how often you want to bleach, how white you'd like your teeth, and when you want to use it.

What is tray bleaching? Like a custom athletic mouth-guard, we construct a thin tray by taking impressions of your mouth. The actual bleaching is fast and easy'use the trays anytime you have one hour. Bleach while on the computer or while digesting after dinner, for example. The first time you use the tray-bleaching system, use the trays everyday for 4-5 days. Once you are satisfied with your upper teeth results, the same can be done for the lower teeth. We provide you with enough bleach for 16-20 hour applications; however, it's certainly possible to get a great result within fewer sessions. If your teeth appear to darken over the next nine months, simply place more bleach in the appropriate tray and do 1-3 more sessions. The bleach should be refrigerated and has a two-year shelf life. If you have run out of bleach, you can purchase more from us at a nominal cost. As long as you own the trays, you can continue to re-bleach your teeth.

In Office Bleaching:

For those that do not have the motivation to bleach an hour/day for 16-20 days, we also provide the Ultradent Opalescence Boost system. This entails a single two-hour visit. There is no harsh bright light necessary. The result is usually good; however, when done in combination with the tray bleaching technique, this is the most ideal.

The results you get with either technique of bleaching will depend on your habits. The worst offenders for darkening teeth are smoking, red wine,
coffee tea and colas. We would suggest brushing and/or rinsing after having these foods during the period of time that you are using the trays.

Whichever way you choose to lighten and brighten, our office will be able to accommodate your needs.
Click here for more information about KöR Extreme Deep Teeth Whitening.
Dental I mplants
Implants are an increasingly popular alternative to dentures, crowns and bridges. They have many advantages, including their natural appearance, improved comfort and unequaled convenience. If you are considering implants, we can discuss the considerations and help you make the decision that is right for you.
Root Canal
Root canal treatment, also known as endodontic treatment, is a dental procedure in which the diseased or damaged nerve of a tooth is removed so that the tooth can be saved or restored.
Bonding
Bonding is covering the front surface of teeth with durable plastic to either change the tooth's color or shape, or the rebuild broken teeth. Bonding is similar to veneers, but not as strong, but it is a low-cost way to improve your smile. Bonding is great for children who have chipped front teeth and for adults who need an alternative for veneers and understand the limitations.
Tooth Colored Fillings
Inlays and Onlays are tooth-colored restorations that are used in place of silver fillings on the chewing surfaces of back teeth.
To learn more about dental procedures such as crowns, veneers and implants, visit the American Dental Association web site, and click on Your Oral Health - A to Z Topics, or call our office at (718) 253-4754.
Our office is OSHA compliant, and follows OSHA sterilization recommendations.